Are you feeling disconnected, lonely or unmotivated? Are your relationships strained and you are feeling stuck in a negative loop? Do you criticize yourself with unkind words, judgment and comparison to others? Have you been trying to make some improvements in your life but are feeling overwhelmed?
Sometimes trying to make positive changes in our life can be very difficult when we are struggling with anxiety, depression, relationship issues and low self-esteem due to barriers that we may not even be aware of. Most people are searching for nothing more than to live a life filled with happiness, contentment, and a sense of purpose that they are passionate about. 
Total-Self takes a unique approach to therapy that is highly effective towards attaining the best life that you desire.
The 3 Tenets of Total-Self Therapy
Total-Self Therapy believes in treating the mind and body as one by taking a more holistic approach to psychotherapy. When building the strongest structures in the world, triangles are almost always used. The same could be said for building the strongest, happiest you. To attain this, the Total-Self method has been created consisting of our triangular three tenets, those being mental health, physical fitness and nutritional health.
.
Formerly Whole Self Counselling and Fitness. London Ontario.
Experts in mental health have evidence proving how poor mental health can affect your physical health in many ways. Poor psychological health can disrupt your ability to think clearly, make healthy choices and fight off chronic diseases. It can also lead to having an unhealthy relationship with food and/or making poor food choices. People with serious mental health conditions are at an elevated risk of experiencing chronic physical conditions. Being in a good mental state can keep you healthy and help prevent serious health conditions.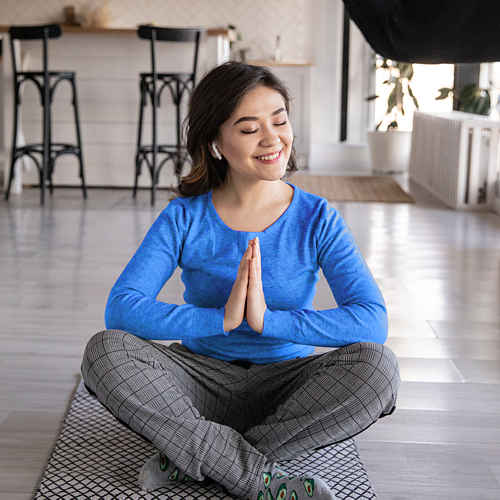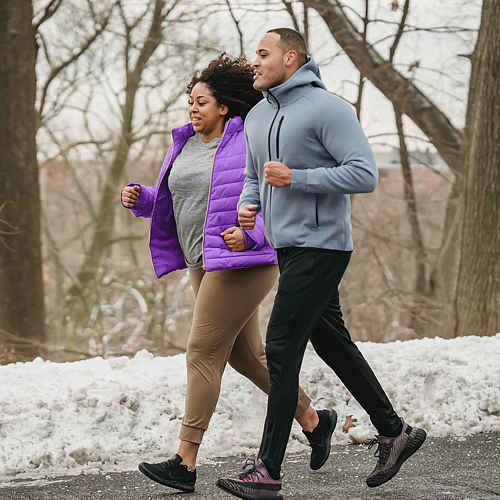 Studies have shown that regular exercise can improve mental health by reducing anxiety, depression, and negative mood while improving self-esteem and cognitive function. It also relieves stress, improves memory, helps you sleep better, provides higher resiliency and boosts your overall mental well-being. Exercise is a powerful fighter against anxiety and depression for several reasons. It promotes positive changes in the brain, including neural growth, reduced inflammation, and creates feelings of calm and well-being. Exercise can be as effective as an antidepressant to treat mild to moderate depression.
Scientists have discovered that nutrition is as important to mental health as it is to heart health or other physical diseases. Diet is often used as something to add to other forms of mental health treatment. But evidence supports that nutrition could be more of a front-line approach to conditions like depression, mood disorders and anxiety. A poor diet can also lead to fatigue, impaired decision-making, stress, and depression. Whereas a healthy well-balanced diet can help us to think clearer, improve concentration, feel more alert and boost our mood.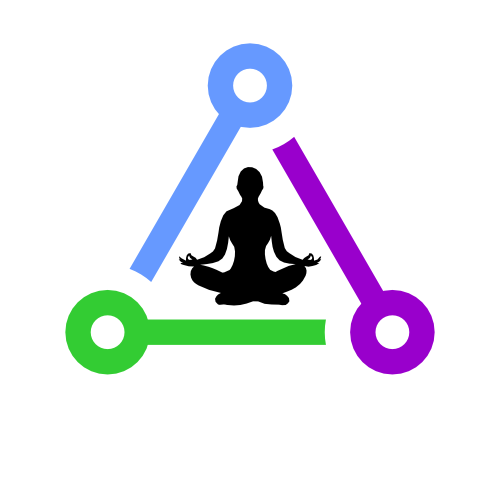 Total-Self Therapy believes that addressing the Triangular Three Tenets of mental health, fitness and nutrition is the most comprehensive and effective way to treat the whole person. Taking a more balanced, holistic approach to therapy, ensures the best possible outcomes and highest chances of attaining one's treatment goals. Whether your goal is to find happiness in your relationships, feel better about yourself and your body image, feel comfortable interacting with others in social settings or simply being able to get out of bed in the morning, the Total-Self method to therapy will prove highly effective. It will support you in making the positive changes needed in your life by treating your mind and body as a whole.
Registered Psychotherapist, Certified Personal Trainer and Certified in Personal and Sports Nutrition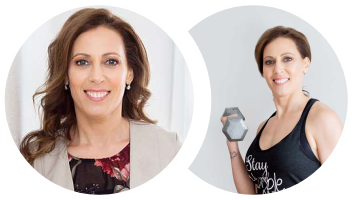 Thank you for taking the time to read about my personal journey and how Total-Self Therapy has evolved to become what it is today. It is my passion to support my clients by providing them the best possible treatments and therapy strategies to strengthen their mental health. Often overlooked in traditional therapy is the need to also have a focus on the importance of physical health, which includes physical activity and healthy nutrition.
I provide a non-judgemental compassionate approach to therapy with a warm demeanor to help make clients feel at ease which aids in building a trusting therapeutic relationship. I not only support my clients by teaching them evidence-based tools and strategies, with an empathetic ear, but also by challenging unhelpful thoughts and addressing negative behaviour patterns through a trauma informed/attachment lens. I believe in taking a strength-based approach by finding an individual's strengths and building on them.
Personally, I can relate to how important it is to take care of one's physical health and nutrition and the positive impact it can have on one's mental health. In my early adult years, I was not an active person and did not focus on healthy eating. For many years I struggled with being overweight, having a poor body image and low self-esteem. My self-care had taken a back burner to taking care of others in my life and I ended up putting myself last. With the support of friends and family I started to become more active and eat healthier. I realized how much this helped to improve my mental health and as a result I was better able to care for my loved ones.
When I started my health journey, I would never have envisioned the things I would have accomplished and where I would be today. I somehow ended up training and competing in triathlon (I believe it may have been a dare, lol) racing in distances from Sprint to Half-Ironman and ultimately qualifying and competing in the Worlds Triathlon Championships in 2014. In 2015 I started to incorporate strength training into my physical activity as well as various other cardio activities. This change has led me to where I am today, focused more on bodybuilding, which I love, and competing in my first bodybuilding competition in 2022. I believe that balance is the key to happiness and even though I try to live an active healthy lifestyle, I still allow myself to have indulgences or rest and take a day (or more) off which has helped me to sustain the positive changes I have made in my life.
I would be truly honored to share my knowledge with you and to support you on your journey towards attaining true happiness, contentment, connection with others and helping you become the person your heart desires.
Whether it be for couples therapy, family therapy or dealing with an idividual's own personal struggles, I will use my education, training and over 25 years of experience to create a personalized therapeutic approach that will help ensure you realize the goals and happiness you desire.
Anxiety

Behavioural Issues

Chronic Pain

Coping Skills

Depression

Family Conflict

Nutrition

Obesity

Oppositional Defiance

Parenting

Relationship Issues

Self Esteem

Stress

Trauma

Weight Loss
Cognitive Behavioural Therapy (CBT)
Cognitive Behavioural Therapy (CBT) is a type of psychotherapy based on the concept that your thoughts, feelings, physical sensations, and actions are interconnected, and that negative thoughts and feelings can trap you in a vicious cycle. CBT aims to help you deal with overwhelming problems in a more positive way by breaking them down into smaller parts. You are shown how to change these negative patterns to improve the way you feel. Unlike some other talking treatments, CBT deals with your current problems, rather than focusing on issues from your past. It looks for practical ways to improve your state of mind on a daily basis.
Emotion Focused Therapy (EFT)
Emotion-Focused Therapy (EFT) is a unique empirically-based approach, based on methods designed to help people accept, express, regulate, make sense of, and transform emotion. EFT approaches healing from the belief that emotions are strongly linked to identity. Emotions guide us in defining preferences and making decisions on a daily basis. EFT assumes that lack of emotional awareness is harmful, avoiding your emotions can lead to negative outcomes in your life and ignoring or avoiding your emotional response may alter your ability to process emotions later on.
Attachment Based Therapy
Attachment-based therapy looks at the connection between a child's early attachment experiences with primary caregivers, usually with parents, and the child's ability to develop normally and ultimately form healthy emotional and physical relationships as an adult. Attachment-based therapy aims to build or rebuild a trusting, supportive relationship that will help prevent or treat mental health conditions such as anxiety and depression.
Trauma Informed Therapy
Trauma-informed therapy is not about a specific intervention but tailoring interventions in the context of the individual's trauma history, triggers, and specific needs. It is a lens through which the therapist views their clients, taking into account the impact of trauma on emotions, regulation, and behavior. The effects of intergenerational trauma on clients will be examined and considered.
Solution Focused Brief Therapy (SFBT)
Solution-Focused Brief Therapy (SFBT) concentrates on finding solutions in the present time and exploring one's hope for the future to find quicker resolution of one's problems. This method takes the approach that you know what you need to do to improve your own life and, with the appropriate coaching and questioning, are capable of finding the best solutions.
Narrative Therapy
Narrative therapy is a form of psychotherapy that views people as separate from their problems. This allows clients to get some distance from the issue to see how it might be helping them, or protecting them, more than it is hurting them. With this new perspective, individuals feel more empowered to make changes in their thought patterns and behaviour and "rewrite" their life story for a future that reflects who they are, what they are capable of, and what their purpose is, separate from their problems.
Strength Based Therapy
Strength-based therapy is a type of positive psychotherapy and counselling that focuses more on your internal strengths and resourcefulness, and less on weaknesses, failures, and shortcomings. This focus sets up a positive mindset that helps you build on you best qualities, find your strengths, improve resilience, and change worldview to one that is more positive. A positive attitude, in turn, can help your expectations of yourself and others become more reasonable.
Structural Family Therapy (SFT)
Structural family therapy (SFT) is a treatment that addresses patterns of interaction that create problems within families. Mental health issues are viewed as signs of a dysfunctional family; therefore, the focus of treatment is on changing the family structure rather than changing individual family members. The goal of SFT is to improve communications and interactions among family members and to highlight appropriate boundaries to create a healthier family structure. Families and children at risk, including single parents, blended families, and extended families, can benefit from SFT.
Motivational Interviewing
Motivational interviewing is often used to address addiction and the management of physical health conditions. This intervention helps people become motivated to change the behaviours that are preventing them from making healthier choices. It can also prepare individuals for further, more specific types of therapies. Research has shown that this intervention works well with individuals who start off unmotivated or unprepared for change. Clients may not be ready to commit to change, but motivational interviewing can help them move through the emotional stages of change necessary to find their motivation.
Polyvagal Informed Therapy
Psychotherapy services are covered by most insurance providers.

Individual Therapy – Adults, Teens and Children
Virtual video-call sessions are available anywhere in Ontario. In-person sessions are available in-office or in-home in London, Ontario.
$150/hr plus hst

Couples Therapy / Family Therapy
Virtual video-call sessions are available anywhere in Ontario. In-person sessions are available in-office or in-home in London, Ontario.
$180/hr plus hst

Fitness Therapy details...
Fitness therapy sessions combine physical activity along with psychotherapy. This will enable you to strengthen your body while addressing behaviour patterns that are not benefiting you and learn new ways to incorporate health and fitness into your lifestyle. Fitness therapy will also help to improve moods by decreasing anxiety and depression.
Virtual video-call sessions are available anywhere in Ontario. In-person sessions are available in your home or other community setting in or near London, Ontario.
$150/hr plus hst

Activity Therapy – Teens and Children
Activity Therapy details...
Activity therapy would benefit children and teens who would not benefit from formal "sitting" talk therapy. Movement is incorporated in therapy which would include activities such as shooting hoops, going for a walk or other physical activities. Having a less structured approach by doing an activity makes it less intimidating and more fun. Activity therapy is beneficial to children and teens who are sporty/active, need support to promote a more active lifestyle or struggles with anxiety, depression and low self-esteem.
Sessions are offered in your home or other community setting in or near London, Ontario.
$150/hr plus hst
Sliding fee scale is available.
Personal Training and Fitness / Nutrition Plans

Personal Training – One-to-One Personal Training
Personal Training details...
First session will consist of assessment of primal movement patterns and limitations. Subsequent sessions will be focused on building strength, cardiovascular improvements and flexibility.
Sessions are offered in your home or other community setting in or near London, Ontario.
12 Sessions – $80 plus hst per session.
24 Sessions – $75 plus hst per session.
48 Sessions – $70 plus hst per session.

Workout and Nutrition Plans
Workout & Nutrition Plan details...
One month plan tailored to your individual goals and abilities. Weekly email check-ins and plan alterations (if needed). Initial assessment completed by a 30-minute phone consultation.
Initial phone consultation: $30 plus hst
One month plan: $160 plus hst
Click the button below to schedule your next session, including your
FREE 15-minute consultation
This will take you to our online booking service:
For all other questions etc, please contact us using the information below:
Office
111 Waterloo Street Suite 603
London ON, N6B 2M2
By appointment only.
Inside the Art Therapy Art Smart Clinic
Total-Self Therapy
Suite 603
Inside the Art Therapy Art Smart Clinic